This story appears in ESPN The Magazine's May 7 issue, The Month of Mayhem. It was written by Wayne Drehs. To view the article in its original form, please visit ESPN.
As Kendall Burton stared into the bathroom mirror, her goal was simple: to put her hair up. If she could accomplish the everyday task, she knew she was fine. But every time she tried to raise her left arm, it fell to her side. The day had begun some 300 miles away at her grandfather's funeral. Now it was ending in her college apartment with a paralyzing fear she might be next.
She called her dad, who was staying at a hotel nearby. She tried to explain what was happening, but she couldn't speak.
"All I heard was heavy breathing and mumbling," Jay Burton recalls. "I just told her, 'Kendall, whatever it is, I'm on my way.'"
Kendall Burton was 18. Six days earlier, she had played her first college softball game for the University of Texas at San Antonio, overcoming so much to get there. The 23 surgeries. Failed bone grafts. The ruthless kids poking fun at her appearance. Now she was having a stroke.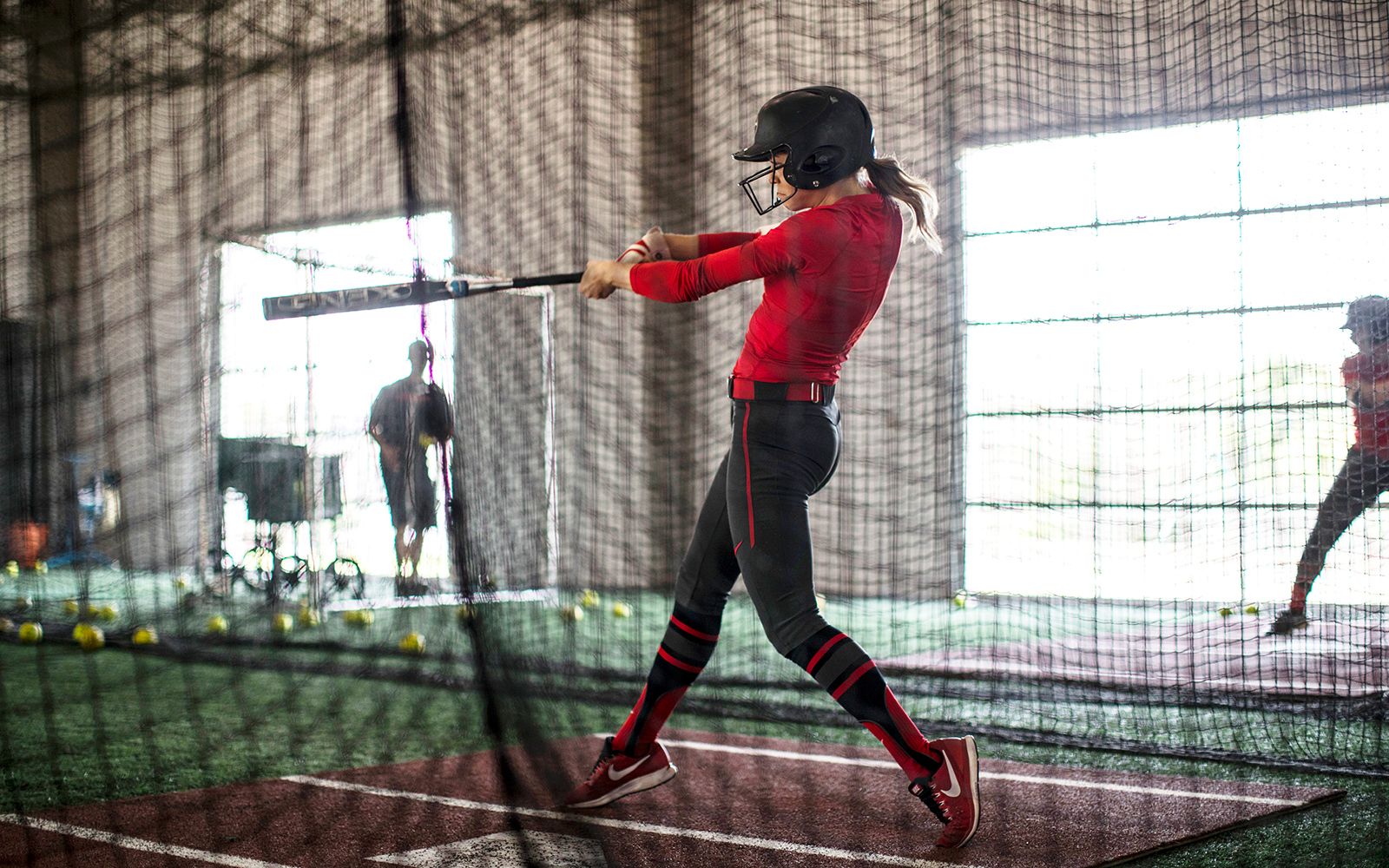 KENDALL BURTON COULDN'T process her emotions. She wanted to scream and cry. Instead, she sat in a neurologist's office in Oklahoma City, speechless. She had played two seasons at UTSA following her stroke, but her physical at Oklahoma State had been flagged. A neurologist affiliated with the school had distressing news. "He said, 'I looked at your charts,'" Burton recalls, "'and I don't ever see you playing Division I athletics again. You understand, right?'"
Her medical team at the Texas Health Institute had cleared her to play. So did UTSA. But weeks after Burton committed to Oklahoma State, Cowboys basketball player Tyrek Coger, also a transfer, died during a team workout because of an enlarged heart. Doctors and administrators didn't want to risk another tragedy with Kendall.
"[These doctors] have to go to bed at night," Cowgirls softball coach Kenny Gajewski says. "They didn't feel comfortable. But I won't lie — it was hard for me to take."
For weeks, there was back-and-forth. Burton's parents even offered to sign a waiver of liability if something happened to Kendall, who continued to go to class and watch her teammates practice.
"It was the lowest of lows," she says. "I felt like I had been through so much. Life had beaten me up over and over. It was one thing that was entirely out of my hands."
Lezlie Burton was angry. "I mean, as parents, do you really think we'd put our daughter in danger? If a neurologist that we trusted and had faith in told us she should stop, absolutely we would have agreed with that."
The day the decision was final, Lezlie called her daughter and told her to fly home. Gajewski helped Kendall look for another place to play. Her friends and travel teammates Sydni and Cortni Emanuel were playing at Georgia. The Bulldogs were intrigued by Burton's speed, arm, outfield range and love of the game.
In a 36-hour visit to Athens just before Thanksgiving 2016, she spent more time with the medical staff than the coaches. There were MRIs, blood tests and a thorough review of her medical history. In the end, Georgia cleared her. Oregon was also interested. But as she stood in front of the Bulldogs' home dugout before leaving for the airport, she blurted out to her dad and coach Lu Harris-Champer: "I'm in. This is where I want to play."
Just like that, she was an SEC softball player. The dream of playing in the Women's College World Series was within reach. But three months into her career at Georgia, she faced yet another medical hurdle. She had her worst post-stroke seizure during a tournament in Palm Springs, California. She assumed Georgia would walk away from her.
"I just accepted that if this is it, then that's OK," she says. "At least I can say I gave it all I had. I never quit."
But after reviewing the tests from Palm Springs and conducting further testing in Athens, doctors tweaked her medicine and sent her back to practice the next day.
"She loves the game so much," Georgia trainer Conner Tidmus says. "She wanted to be safe. From our end, it was the same thing. So we did everything we needed to say 'We're still comfortable with this.'"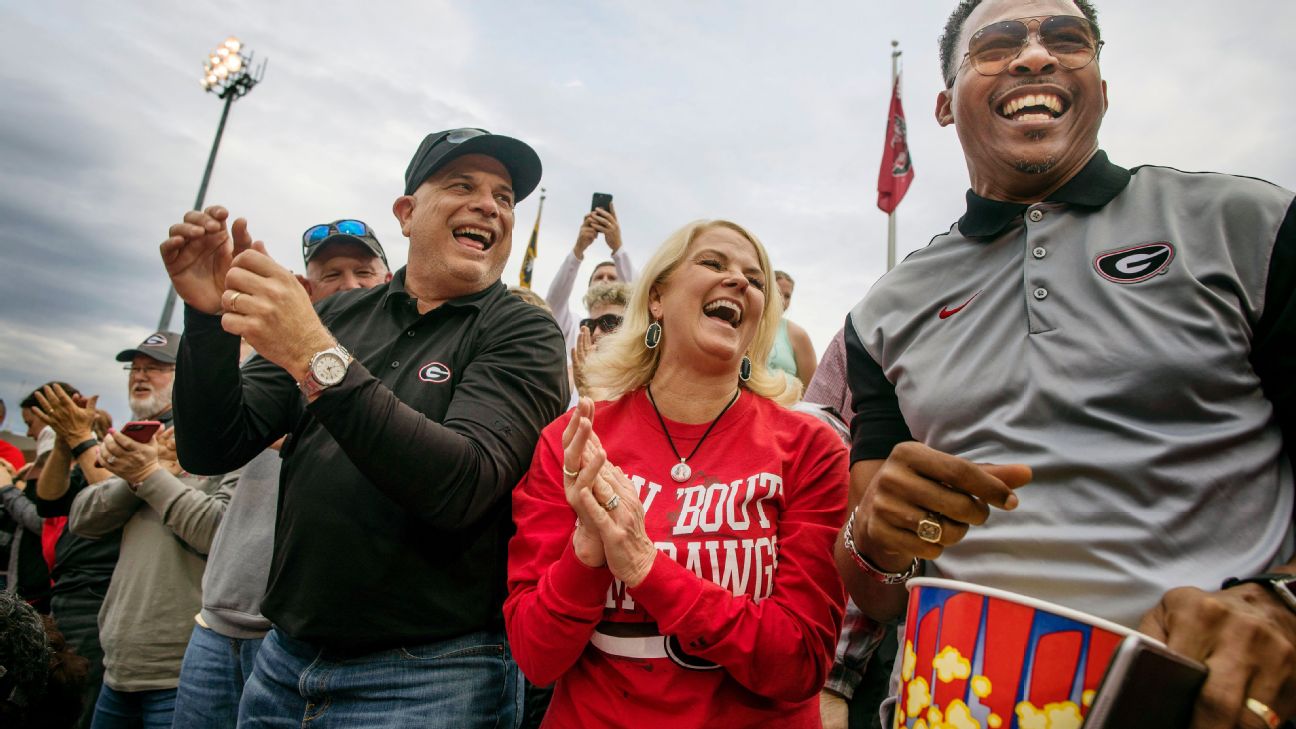 IN THE SECOND inning of Georgia's SEC showdown with Tennessee in April, Scarlet McSwain lifted a fly ball toward the right-field wall. Burton sprinted to track it down. As the ball fell into her glove, she disappeared from the sight line of her parents, who were watching from the stands. They both gasped. This is their life now. Each hard-hit ball. Each at-bat. Every time the phone rings, they worry. "But we might be that way for the rest of our lives with her," Lezlie says. "That's called being a parent."
Through April 17, Burton had started every game for the Bulldogs this year and was hitting .381. Ask Georgia players and coaches how a team that finished 13th in the SEC a year ago has transformed itself into a top team and they mention things like hard work, determination, togetherness and, most of all, resiliency. It comes from their right fielder.
"She's a pillar of strength," Harris-Champer says. "They look at what she's been through and the fact that she brings that resilience every day. And you see it in the way we play. Nothing knocks us down."
That resiliency will be tested in the postseason — Georgia found out in early April that No. 1 pitcher Brittany Gray was lost for the season because of a biceps injury. The news prompted a team meeting in which Burton and Cortni Emanuel made sure their teammates understood that their goal is still to reach the Women's College World Series, which is May 31 through June 6.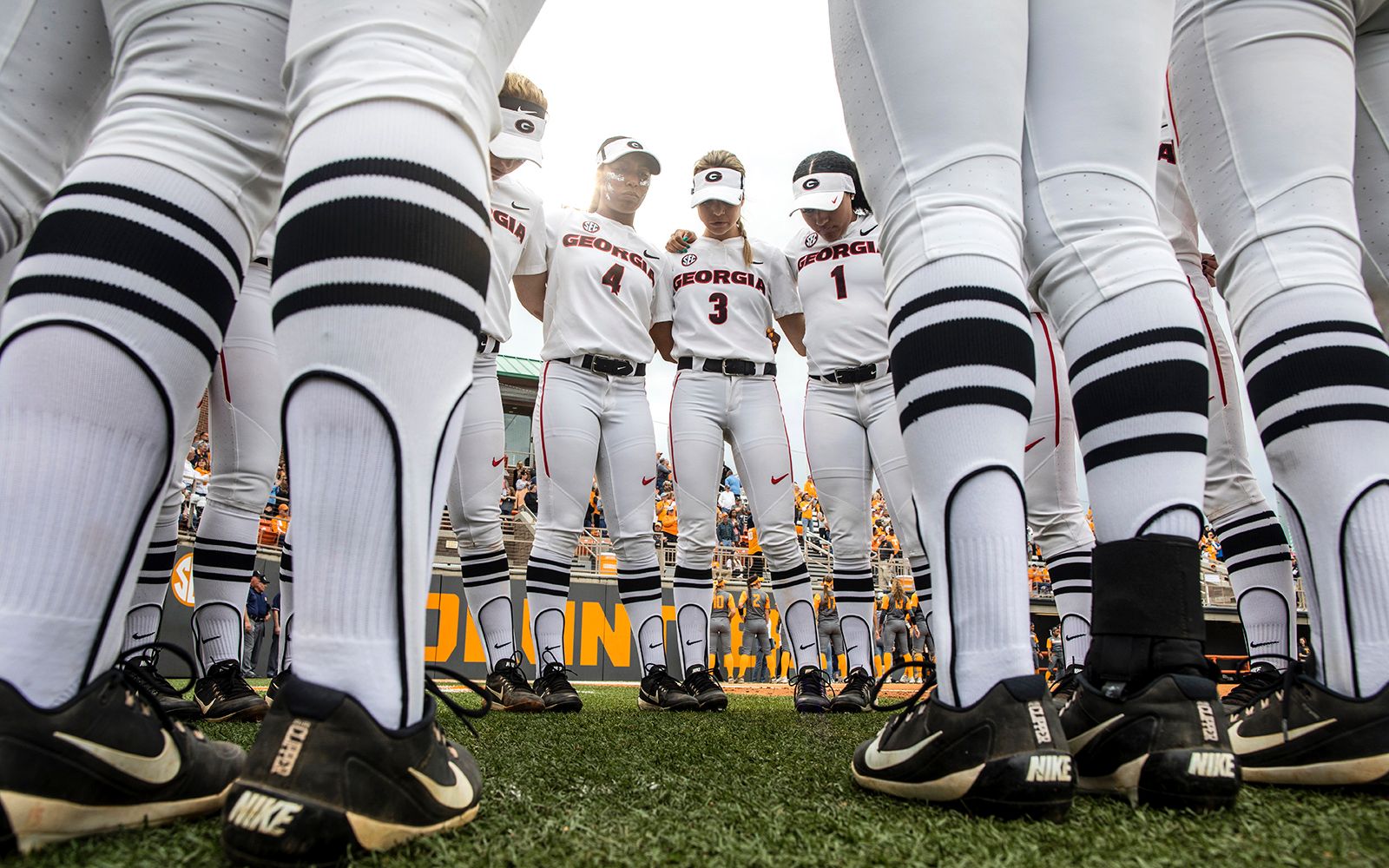 "We are still an amazing team," Burton says. "With or without her, we are going to figure out a way to get to Oklahoma City. You just don't give up."
The end of Georgia's season will mean the end of Burton's softball career. She has a year of classes to earn her degree and then plans to write a book. Her doctors have told her that she's unlikely to have another stroke and that the seizures should be less frequent.
"I just can't believe it's almost over," Burton says. "This is hands down my favorite team I've ever been on. I look back and I know that everything happens for a reason. It was all worth it to be on this team."
Wayne Drehs is a senior writer for ESPN. He can be reached at wayne.drehs@espn.com.